A full service digital marketing company in India
Our team develops effective content strategies for forward thinking companies. We digital marketing company in India have a proven track record in increasing search engine rankings.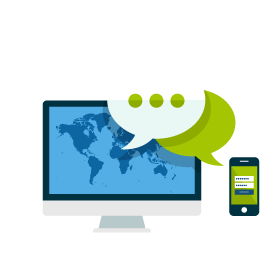 We pursue relationships based on transparency, persistence, mutual trust, and integrity with our employees, customers and other business partners.
Our team of specialists consistently delivers outstanding results combining creative ideas with our vast experience. We can help you build a sustainable, meaningful relationship with your clients by engaging them with your brand using social media.
We have seen lots of people to get good return in online business. If you are selling online or providing online quality services so we believe that you are the best in your area and master of your field but then too if you are not reaching to everyone cause of poor quality of SEO or website or some rules of google ,we Digital marketing company in India is here to serve you the best.
To solve all your problems related digital marketing and serve you the best we started our own company JSK SEO on 28 January 2009 which is providing services not only in India but in 29 countries all over the world .We are having very good ratio of satisfied clients in all over the world who are getting very good business by using our SEO or digital marketing services in India.
O U R    V I S I O N
The most reputed Digital Marketing Company. We want to provide our Clients Strong, High and Real Lead and Business with the help of Digital Marketing.
Passionate About Our Clients
Our digital marketing company's work speaks for itself. We serve an outstanding Digital Marketing service custom-tailored to each and every one of our clients — big or small.
Milestones
Some remarkable events our digital marketing agency went through.
28,January, 2009
Agency started by Rajendra Sharma & Bindiya Sharma in Indore(M.P.), India.
Fab, 2009
The company got first Project for SEO (Search Engine Optimization) and SMM (Social Media Marketing)!
October, 2014
Completed 60+ Successful projects.
February, 2016
Our social media optimization services used by some of the top companies Worldwide.
June, 2017
Our company has successfully completed 200+ projects and large database of satisfy clients.